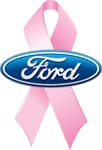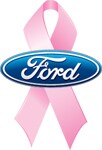 Thank you for giving us the opportunity to assist you with your automotive needs.  Everyone knows that the automotive industry is one of the most competitive markets out there, so you may ask yourself why Fort Mill Ford, why now?  If we may have a second of your time we would like to share with you the top reasons why so many of your friends, family, and neighbors have chosen Fort Mill Ford for their automotive needs.
Fort Mill Ford Mission Statement
To provide our customers, guests, employees and community with a commitment of excellence in everything we sell, service and say!
THE PEOPLE:
No matter whether you shop for a new car in Maine or Alaska the vehicles are all the same, what really makes the difference is the people.  Every day at Fort Mill Ford we recommit ourselves to providing quality sales and quality service given by the best trained automotive professionals in North Carolina. Click here to learn more about our staff!
AWARDS:
Thanks to the hard work of our outstanding employees and with the support of our customers we have won numerous awards.

 Fort Mill Ford was the #1 volume Ford Dealer in the Charlotte region for 2012. This is the second year in a row that Fort Mill Ford has achieved the status of being the highest volume Ford dealer in the Charlotte metro area. We can attribute our success to many repeat clients, super employees and of course the most aggressive True Price market pricing in the region.

 Our Ford service facility has been awarded #1 in customer satisfaction for two years in a row. That would be a insignificant accomplishment if it was for a small geographical area however this award covers all the Ford Dealers in both North and South Carolina. Our service center was also recognized with the Ford " Fix It Right The First Time" award for 2011. This award is granted for the fewest return service visits to correct a problem and timeliness of service. Every member of our service team is Ford Certified and many of them Ford Master Certified in multiple areas of expertise.
 Our Sales Consultants have achieved some of the highest score in customer satisfaction. In 2012 our average CSI score was a 94.2% and that was 8 points above the zone. In April 2012 we achieved a 99.5% customer satisfaction score. Through February 2013 Fort Mill Ford is the new Ford Vehicle volume sales leader in the Charlotte zone! All of our Sales Consultants are Master Certified in the current Ford line-up. Many consultants are Level 3-4 Master Certified demonstrating their commitment to providing our customers with the best purchase experience.
 Fort Mill Ford is a Better Business Bureau accredited business with an A+ rating since 1995.

We are members of Lake Wylie Chamber of Commerce, York County Chamber of Commerce and York County Better Business Bureau.

 THE DEALS:
We know that purchasing a new Ford or used car can be one of the most expensive items a person purchases during their lifetime and we also know that money doesn't grow on trees.  That is why every month at FortMillFord.com we post hot deals on our New and Pre-owned Inventory. 

DON'T WAIT BECAUSE THE DEALS USUALLY DON'T LAST LONG! CHECK OUT OUR CURRENT FORD SPECIALS AND DEALS!
CLICK HERE to email us or give us a call at 800-627-9051, we are waiting to help!