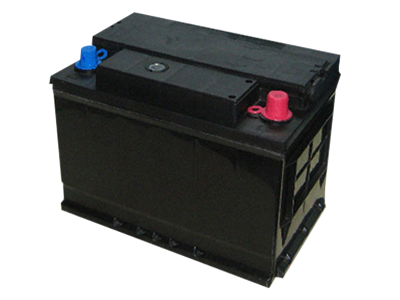 BATTERY SERVICE
The battery is one of the most important electrical components of your car. As such, it needs proper care and maintenance, which is best done by an accredited dealership such as Fort Mill Ford.
Benefits of Battery Service
When your car's battery is in top condition, you do not have to worry about starting your car when you switch it off. A battery that is in great condition also allows you to enjoy more hours of entertainment inside your car without having to start the ignition. This is perfect for an outdoor event. Batteries in a great condition also increase the value of your car, should you decide to sell. It is impossible to reap such and more benefits of a good battery if you don't service it properly. To get quality workmanship during battery service, take your car to Fort Mill Ford.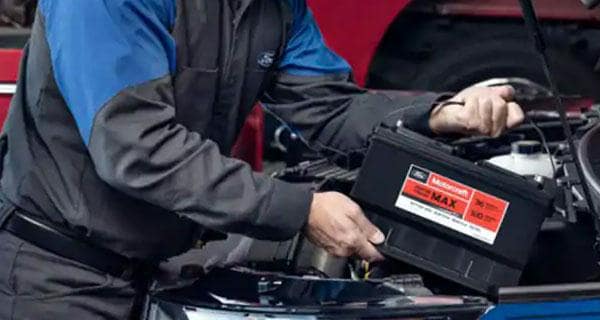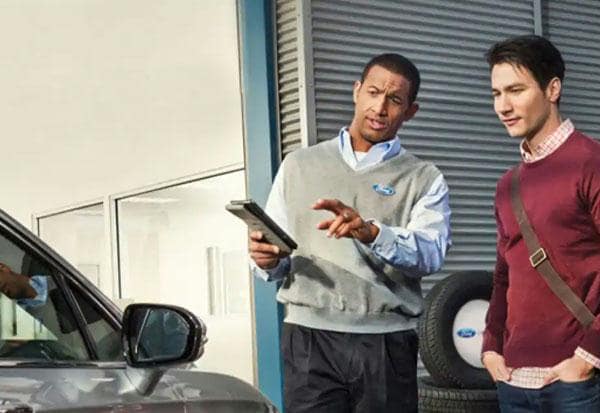 Customer Reviews
Fort Mill Ford
801 Gold Hill Rd, Fort Mill, SC 29708
Serving
Fort Mill

,

Charlotte

&

Rock Hill

Different cars have different batteries, implying that they demand different service methods. Some cars have hidden batteries, which may trick you into thinking your car doesn't have one. Moreover, batteries are heavy, prone to leakages, and contain corrosive substances. To avoid potential harm to yourself and others occasioned by improper handling, take your car for a proper battery service to Fort Mill Ford. By relying on an expert, you reduce the chance of causing harm to yourself, others, and the environment as a result of improper disposal. In addition to checking the battery, the experts will also check other components that could have been damaged along with the battery. The improvement in technology has given car manufacturers a wide choice on what car battery to use. The wider the variety of batteries the more the problems such experts deal with. Examples of such problems are connection problems, leakage, and charging and discharging problems. The complex nature of some of these problems is better left to the professionals who are equipped and skilled to handle battery service. Besides offering you battery service, the expert is also a free source of professional information on do's and don'ts regarding your car battery.
Fort Mill Car Battery Replacement Service
All batteries have a limited lifespan occasioned by frequent charging and discharging. The only difference between different batteries is the duration they take to become obsolete. It is, therefore, inevitable that at some point in time, you will have to change your car battery unless you plan on jumpstarting your car each time. When this time comes, you must be prepared to make a decision on whether to acquire an aftermarket battery or an OEM one. There is a myriad of brands, sizes, battery capacities, and prices on the aftermarket front. While this is a good thing, it creates a potential source of conflict when making a decision on which battery to buy. Aftermarket parts are also not covered by manufacturer warranties, implying you are not guaranteed of the battery's quality. Fort Mill Ford exclusively uses OEM replacement batteries during service. These products offer uncompromised quality and are backed by the manufacturer's guarantee. OEM batteries are vehicle specific, implying that each battery is meant for a specific car make and model. This is because all cars have different power requirements, which demand a specific battery. Your car's battery has a unique shape and dimensions. Should you purchase an aftermarket battery, you risk purchasing one that does not fit your car. To help you avoid these and many other battery-related problems, Fort Mill Ford's relies on OEM batteries.