TIRE SERVICE
Your car cannot play its role without its tires. As such, it is advisable to keep them in the best condition by visiting Fort Mill tire service to enjoy the dealership's service specials.
Benefits of Tire Service
Tires are among the first vehicle parts that people see when they look at your vehicle. As such, it pays to have a great set since it improves the visual appeal of your car. Tires also determine the performance of your car since they are the point where the engine's power meets the road. Good tires will give your car traction on the road surface, preventing skids and slips under any weather condition regardless of the road surface. In addition to traction, tires in a good condition also reduce your car's fuel consumption and enhance your driving experience. To reap all the above benefits and more, it is imperative to service your tires regularly. It is also essential to let an expert handle your car's tire service for the best results.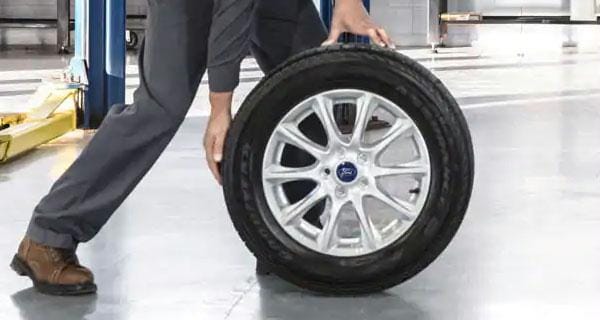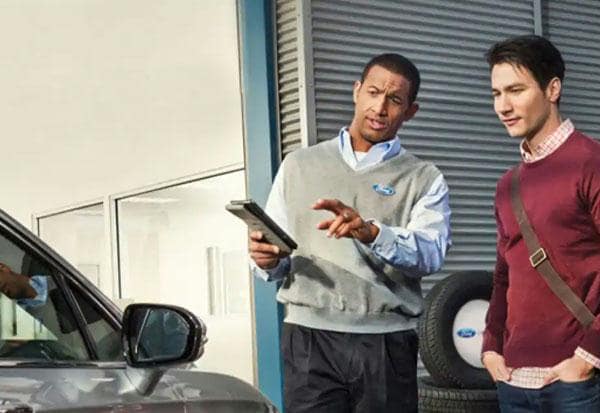 Customer Reviews
Fort Mill Ford
801 Gold Hill Rd, Fort Mill, SC 29708
Serving
Fort Mill

,

Charlotte

&

Rock Hill

Tires come in different types and sizes with each type being best suited to a specific situation. As a result, most car owners or drivers may not have access to such information. Gaining such knowledge would need you to invest time and energy, which would yield better results if invested elsewhere. Tire service experts, such as those at Fort Mill Ford, keep abreast with the latest information on tires so that you don't have to do it. Such knowledge is essential for servicing car tires since it facilitates the experts to advise you appropriately on the best type of tires for your car in relation to the road surface, terrain, and weather. Should you service your tires, or seek the services of unqualified professionals, you risk having the tires installed poorly. This could cause accidents while you are driving. By taking your car for tire service at Fort Mill Ford tire service, you not only get professional service but also other complementary services such as advice, wheel alignment, and wheel balancing. Tire service experts have all the requisite information, tools, and skills to service your vehicle properly.
Fort Mill Tire Service
Tires are prone to wear and tear due to friction. This means they have to be replaced accordingly when they are worn out. As much as it is important to have an expert perform tire service, it is equally important to install the best replacement tires. There are two sources of replacement tires: aftermarket sources and OEM (original equipment manufacturer). The aftermarket tires offer you a wide variety of options in terms of size, brand, price, and quality. Buying aftermarket tires, however, eliminates quality assurances and warranties besides confusing you. To ease your mind, the Fort Mill Ford dealership only uses OEM parts when performing tire service on your car. OEM parts are quite expensive, but they are all rounded. This means that they will tackle every road condition. The tires also offer a perfect fit for your car since they were chosen for your car. What's more, OEM tires are of the highest quality, and they come with a warranty package to give you a peace of mind. That's why Fort Mill Ford relies on high-quality OEM tires to service all its clients' cars.